Product Details
Set of four
18 x 18" size
100% linen grown in Belgium
The linen is milled in Lithuania on a mill that runs on green energy and is Oeko-Tex certified
Sewn in Portland, Oregon
Machine wash and dry with cooler temperatures, do not use bleach or any harsh chemicals or drycleaning
No discounts can be applied given the limited availability
Blue Agave Napkin
There's a little bit of a Jacques Cousteau feeling to this colorway, if Jacques took his iconic sea explorer look to the desert. The blue hits somewhere between a washed-out turquoise and a rich sky blue, with a happy pop of orange-red piping.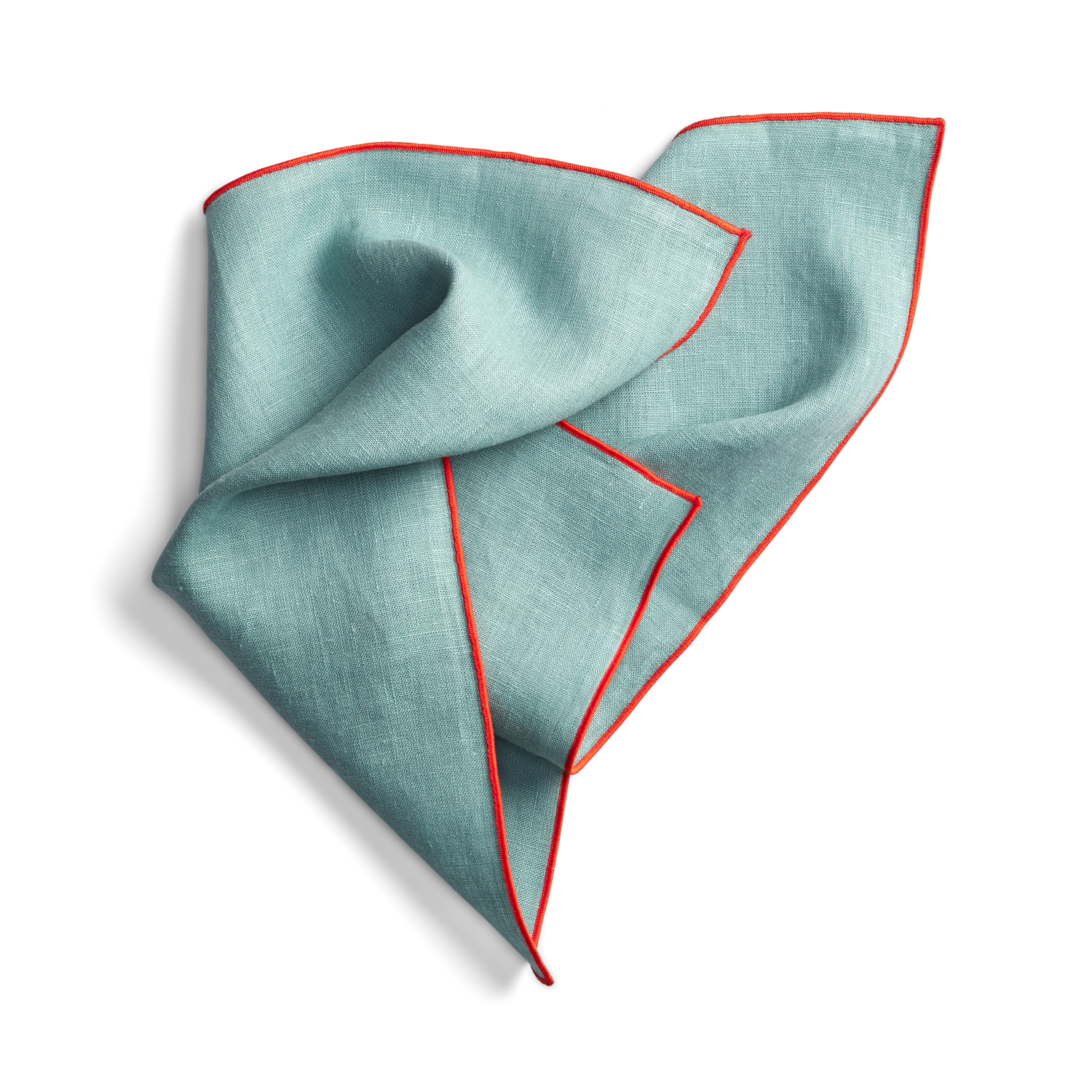 Spilled Milk Napkin
The classic Wonder Valley color combination of warm white with sunny orange piping. The white has a creaminess to it that gives it an easy, unfussy feeling, and pops nicely against a warm wooden table.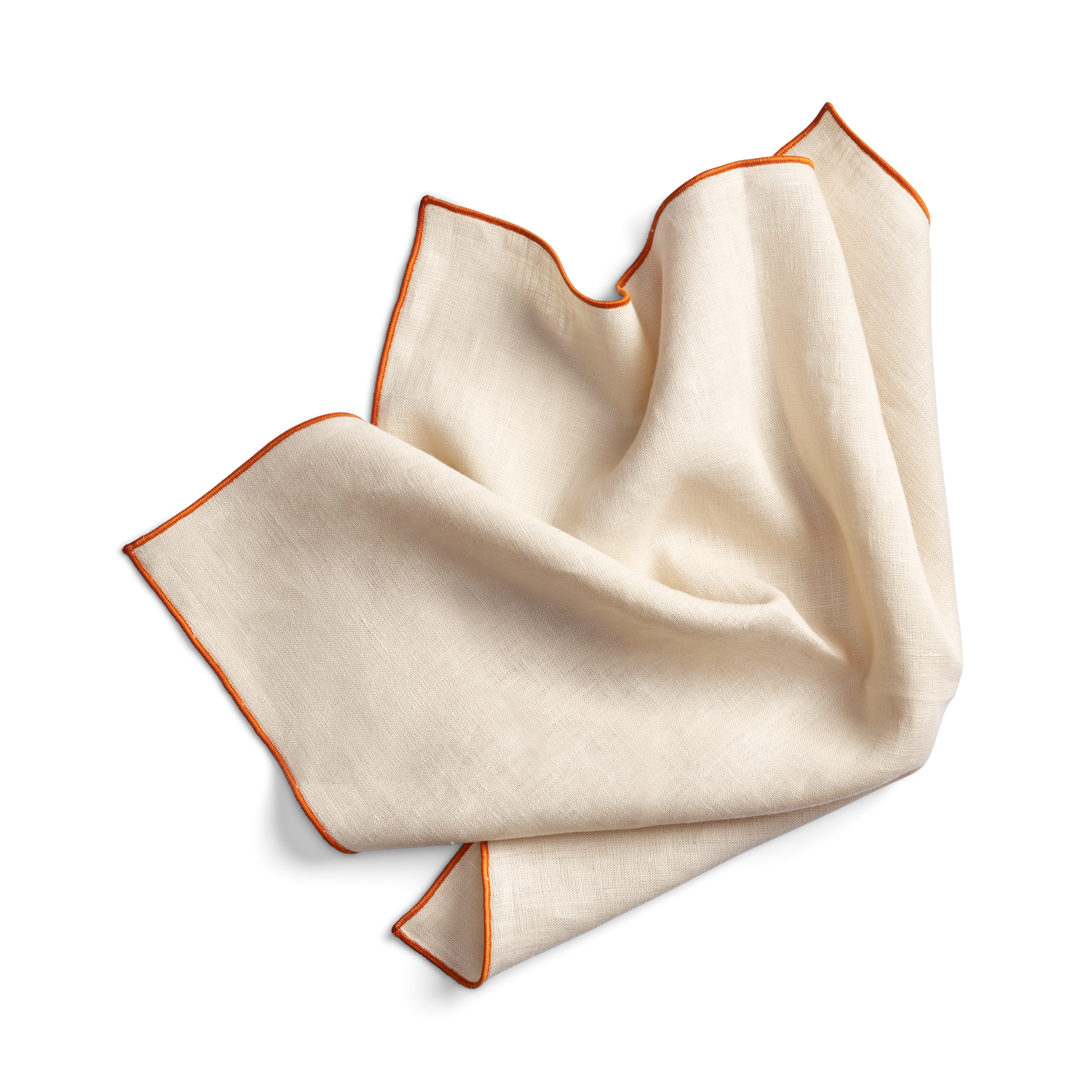 Terracotta Napkin
What a color! The richness of a terracotta pot that has been left out in the rain, with a fun brightness from the turmeric-toned trim. This is an excellent napkin color if you're worried about smudging or have a house with little ones. The deeper tones will forgive all the food stains while adding some simple charm to your tabletop.