Big Olive Oil
A special limited edition of our harvest olive oil, now available in double the size! Each year, we collaborate with an artist for the new season's Big Bottle.
Limited edition!
Every year we work with a different artists to create the label adorning this special edition Big Bottle of olive oil. Big plans call for Big Bottles, this one is great to use when celebrating with others.
Product Details
Size
25.36 oz / 750 mL
Shelf Life
Best used within 24 months of harvest date
Harvest Date
November 2022
The hero of your salad dressings and the companion to a loaf of bread, a glug in your pasta sauce or pot of beans and the backbone of a pesto or salsa verde.
Flavor Profile
Butter, Green Tea, Walnut, Apricot
Health Benefits
Omega 3 Essential Fatty Acids Polyphenols (Antioxidants) Phenolic Compounds Oleic Acid Vitamin E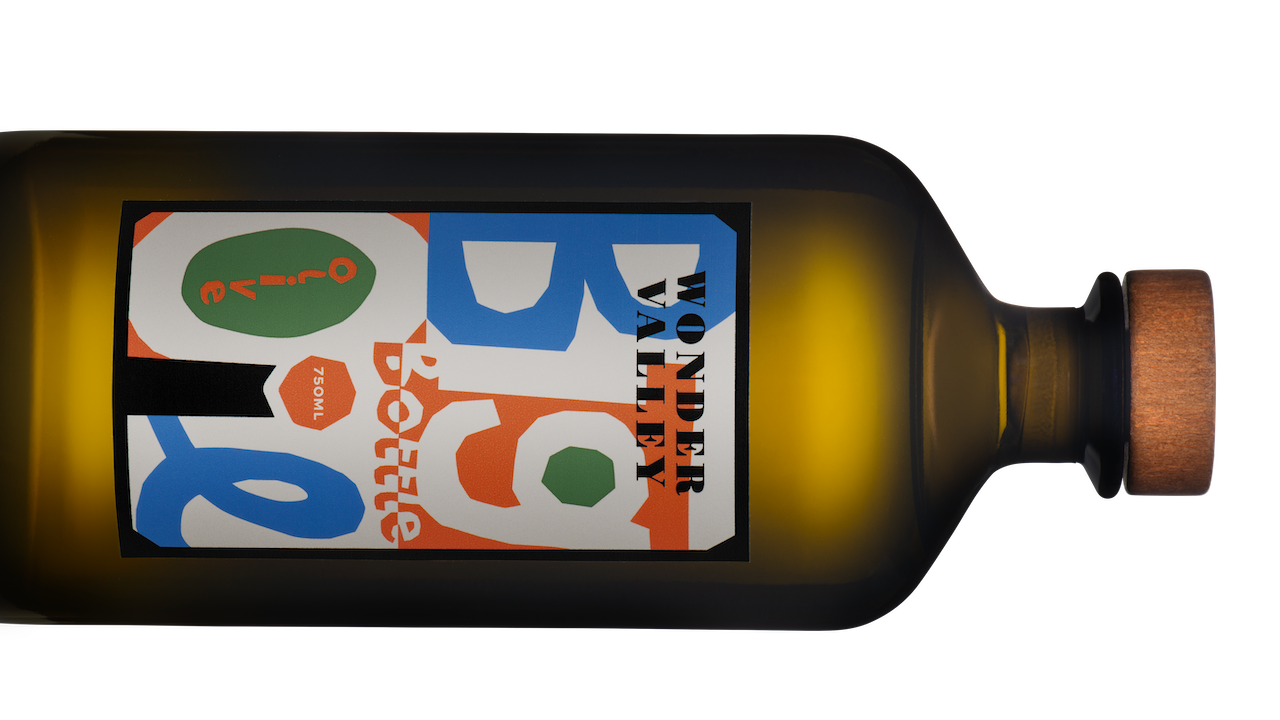 Artist Collaboration
Our 2022 Big Bottle label artwork, "Le Jazz 2022," is a collaboration with celebrated Japanese-California artist and longtime collaborator Katsuo Design. From the start, Katsuo Design has helped us visualize the Wonder Valley world. The desert scene seen behind the Big Bottle he created for the homepage of our very first website. We're excited to share his work as the label of our
750 ml Big Bottle.
"Le Jazz 2022" is inspired by the feeling of visual movement and syncopation of rhythm heard in 50's jazz. We believe having a good bottle of olive oil on the table and a good album playing are essential ingredients to eating and living well.