Recipes
Avocado Cups with Pomegranate Salsa Verde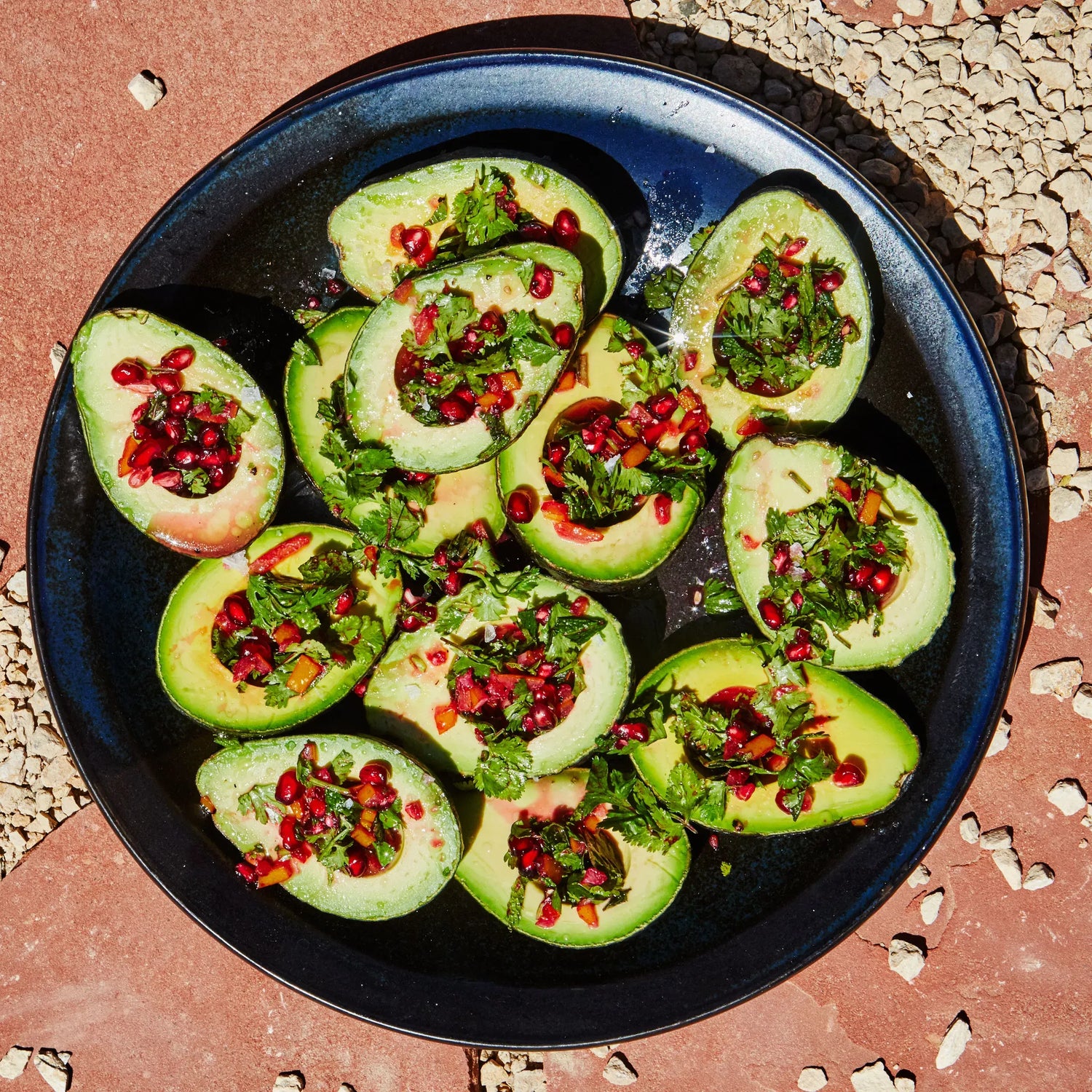 Avocado Cups with Pomegranate Salsa Verde
By Alison Carroll
For this avocado cups recipe, chopping pomegranate seeds breaks them up and releases their vivid color into the dressing.
Ingredients
8 servings
¼ cup chopped cilantro
¼ cup chopped mint
3 tablespoons olive oil
2 tablespoons coarsely chopped pomegranate seeds
1 tablespoon fresh lemon juice
1 tablespoon finely chopped preserved lemon peel
Kosher salt
4 ripe avocados, halved, pits removed
Flaky sea salt (for serving)
Recipe
Mix cilantro, mint, oil, pomegranate seeds, lemon juice, and preserved lemon peel in a small bowl; season dressing with salt. Spoon over and into avocados; sprinkle with sea salt.
Olive Oil
Wonder Valley Olive Oil elevates any meal through its bright, herbaceous, peppery flavor and delivers a delicious dose of polyphenols, the powerful antioxidant associated with longevity of life. Our 2022 harvest oil is a blend of Arbequina, Favalosa and Tuscan olives hand-picked from the groves in Lake County, CA and pressed within hours of harvest by a master miller.