Garlicky Tomato Galette
By Spencre McGowan
Spencre creates recipes that better connect us to nature with dishes for every season that feed, nourish, and heal the body. This dish from her book is warming our spirits through the scattered rainstorms we've been having. Here's Spencre on the recipe: "If it was reasonable to survive off of tomatoes, cheese, and a little bit of oil, I totally would. This galette is an ode to my love of tomatoes and herbs as a pair. Make this using half of the pie crust recipe provided, or your favorite pre-made pie crust."
Ingredients
1 pound heirloom tomatoes, cut into ½ inch slices
½ small red onion, thinly sliced
3 to 4 cloves garlic, minced
1 teaspoon dried lemon balm
1 teaspoon thyme
1 teaspoon oregano
Salt and freshly ground black pepper
4 ounce log chèvre, crumbled, divided
1 tablespoon olive oil (for the crust)
Steps
Preheat the oven to 350˚F. Place the tomato slices on a large tea towel or layer of paper towels, and let sit for 10 minutes in order to remove some of the liquid. Transfer the tomato slices to a large mixing bowl. Add the onions, garlic, and remaining dry ingredients. Season with salt and pepper to your liking. Mix well.
Roll out the dough into a 9-10 inch circle that's ½-inch thick. Then transfer to a baking sheet lined with parchment paper. Crumble half the chevre onto the rolled-out pie dough, then place the tomato slices, onions and garlic over the chevre, leaving at least 1 inch of space between the filling and the edge of the dough.
Fold the dough edges over the filling, and brush the dough with olive oil. Sprinkle the remaining cheese, and bake for 35 to 45 minutes, until the crust has browned. Remove from the oven. Serve warm or cold. Galette will keep in the fridge for 3 days.
Pie Crust Ingredients
Makes two (9-inch) pie crusts
This is my go to recipe for all sorts of baked goods. Add a heaping tablespoon of whatever dried herb you'd like to the flour mix before incorporating the butter. I like to use nettles, tulsi, thyme or an Italian herb mix when making a savory galette. Make ahead and keep in the fridge for up to 4 days, or place in the freezer for up to 1 month.
3 cups all-purpose flour
1/2 teaspoon salt
2 tablespoons raw sugar
2 sticks very cold unsalted butter, cut into 1/2-inch cubes
1 cup ice water
Pie Crust Steps
Whisk the flour, salt, and sugar together. Add the butter, then combine the mixture with your hands until the dough is coarse and crumbly. Add 4 tablespoons of water and continue to mix with your hands, adding more water if the dough is dry. Once the dough is sticky, form it into a ball, and then roll it out to form a small disk. Wrap with plastic wrap and keep in the fridge for 1 hour or overnight before using.
Olive Oil
Wonder Valley Olive Oil elevates any meal through its bright, herbaceous, peppery flavor and delivers a delicious dose of polyphenols, the powerful antioxidant associated with longevity of life. Our 2022 harvest oil is a blend of Arbequina, Favalosa and Tuscan olives hand-picked from the groves in Lake County, CA and pressed within hours of harvest by a master miller.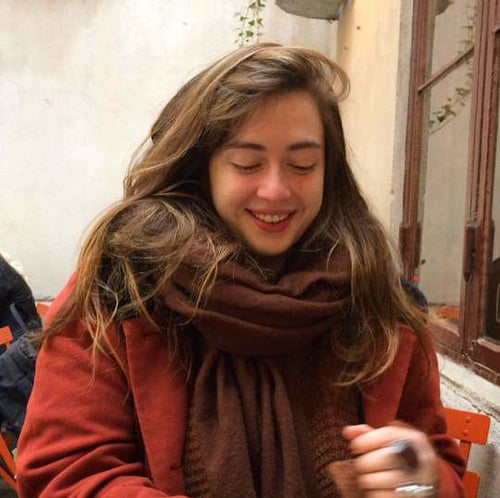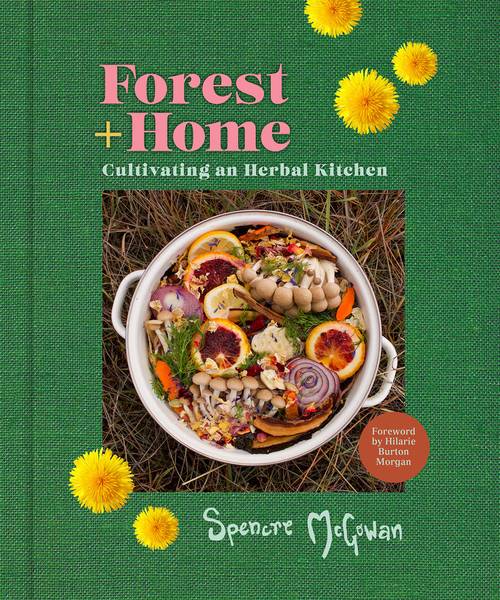 Stay inspired every season in the kitchen with Spencre's latest book, Forest + Home: Cultivating an Herbal Kitchen.