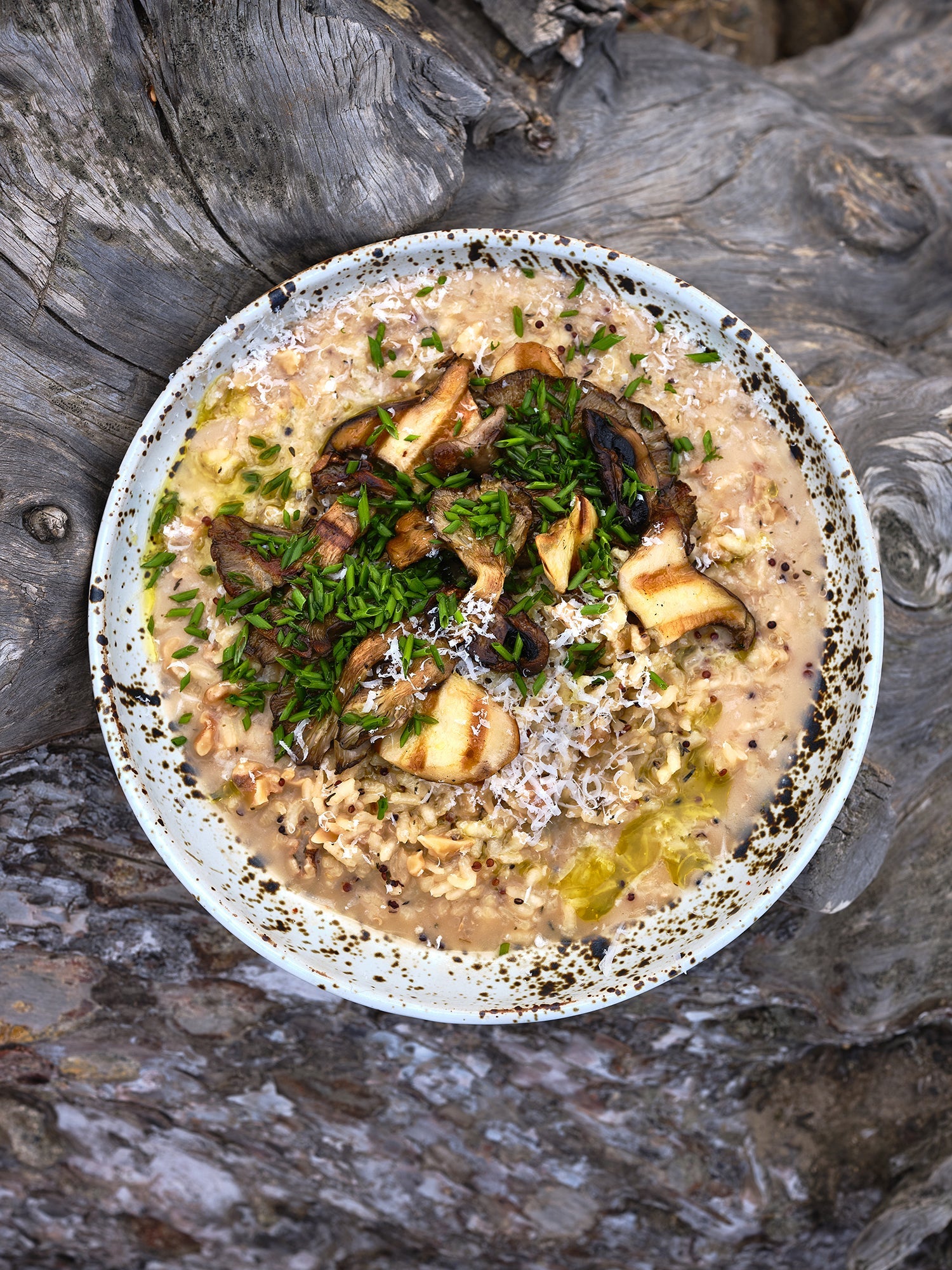 Meyer Lemon Risotto
By Heidi Swanson
Heidi Swanson's 101 Cookbooks is a site that doesn't need much of an introduction. It's been around since the heyday of blogs but somehow keeps getting better, as Heidi herself is a wellspring of healthful, approachable, original recipes for the everyday. She's published multiple cookbooks, but just released a digital cookbook perfect for late summer travel. Heidi and her husband spend long stretches on the road in their airstream, and this book is a collection of recipes to elevate your meals on the road — whether you're camping, in a bare bones Airbnb kitchen, or road-tripping too.
Ingredients
1 1⁄2 cups / 300g arborio rice
1⁄4 cup / 60g quinoa (optional)
1 bouillon cube or 1 tablespoon homemade bouillon powder (page 64)
3 tablespoons / 20g nutritional yeast
2 tablespoons minced dried onions
1 cup / 100g toasted, chopped walnuts (cooled)
1 1⁄2 teaspoons fine grain sea salt
1 teaspoon dried thyme
1 tablespoon extra-virgin olive oil, plus more for serving
2 Meyer (or regular) lemons, zest and juice
1 cup grated Parmesan cheese, plus more for serving
For serving: poached egg, grilled mushrooms, fresh herbs
Recipe
Combine the rice, quinoa, bouillon, nutritional yeast, dried onions, walnuts, salt and thyme in a quart-sized jar or container. Seal until you're ready to make the risotto.
Bring 7 cups of water to a boil in a wide pot. Add the olive oil and the contents of the risotto mix and stir well. Bring to a simmer, stirring occasionally for 15-20 minutes, or until the rice is tender. Stir in one more cup of water, if needed, and cook for another 5 minutes or so. Vigorously stir in the lemon zest and juice and add the Parmesan cheese as well.
Serve drizzled generously with olive oil along with more Parmesan and plenty of fresh herbs.
Serves 4-6
Olive Oil
Wonder Valley Olive Oil elevates any meal through its bright, herbaceous, peppery flavor and delivers a delicious dose of polyphenols, the powerful antioxidant associated with longevity of life. Our 2022 harvest oil is a blend of Arbequina, Favalosa and Tuscan olives hand-picked from the groves in Lake County, CA and pressed within hours of harvest by a master miller.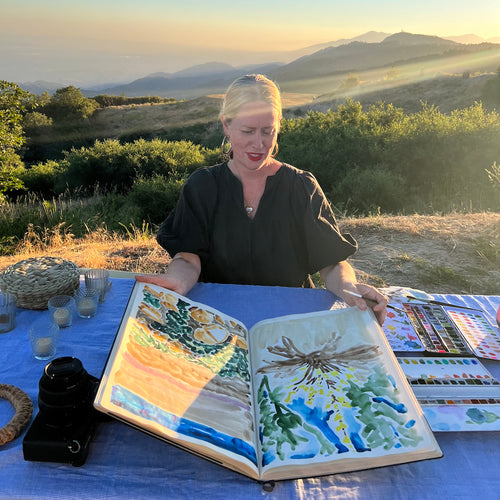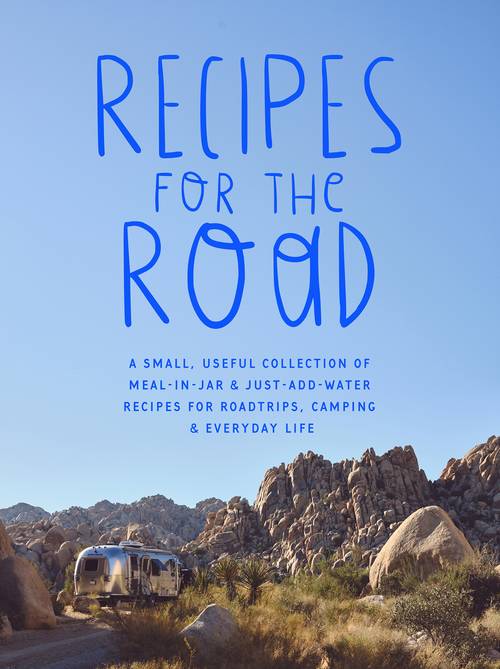 Discover more delicious recipes that you can easily make while on-the-go with Heidi Swanson's digital cookbook, "Recipes for the Road."