Recipes
Chocolate, Olive Oil, & Rosemary Mousse
Chocolate, Olive Oil, & Rosemary Mousse
By Carter Were
Carter Were has been a culinary crush of ours for sometime now. Her food is effortlessly cool, aspirational and yet approachable. Perhaps you've seen a photo of her self-published cult-favorite Carter's Cookbooks, sharing her delicious life with her growing family in Byron Bay. Lucky for us that she made this unique recipe using our bright extra virgin olive oil along with rosemary for a decadent chocolate mousse.
Ingredients
Dark chocolate, 150g
Rosemary, 2 sprigs
Olive oil, 1/2 cup
Eggs separated, 4
Salt, pinch
Castor sugar, 1/3 cup
Steps
Melt the chocolate in a homemade bain-marie: place a pot with a little water on the stove and fit a heat-proof bowl over the pot. Break the chocolate into the bowl and bring the water to the boil then turn off the heat. The chocolate will continue to melt after the boiling stops. Add the rosemary sprigs and set aside to cool.
Whisk the egg whites in a bowl with a pinch of salt until stiff peaks form and put aside.
In another bowl, whisk the egg yolks and sugar until pale and fluffy.
Remove the sprigs of rosemary from the melted chocolate and stir in the olive oil until combined.
Add the chocolate mixture to the egg yolks and fold together.
Lastly, add the egg whites (1/3 of the whites at a time) and folding well after each addition until the egg whites are fully incorporated.
Pour the mousse into glass cups or ramekins and put in the fridge to set for 2 hours.
Serve dusted with cocoa and freshly whipped cream.
Olive Oil
Wonder Valley Olive Oil elevates any meal through its bright, herbaceous, peppery flavor and delivers a delicious dose of polyphenols, the powerful antioxidant associated with longevity of life. Our 2022 harvest oil is a blend of Arbequina, Favalosa and Tuscan olives hand-picked from the groves in Lake County, CA and pressed within hours of harvest by a master miller. *Harvest Update: We are currently bottling the 2023 harvest and expect it to arrive by the beginning of the year. For now, we have just a few bottles left of our 2022 harvest.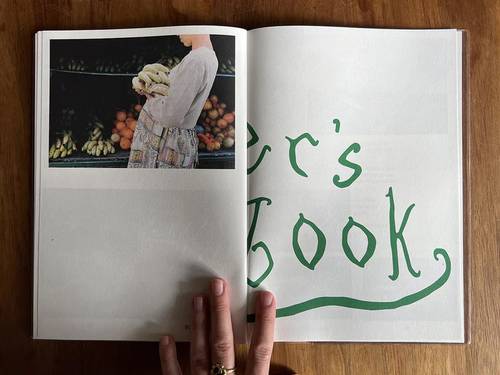 Enjoy more delicious recipes with "Carter's Cookbook 2," a sequel simple book of food that Carter makes.