Gardenscape Focaccia
By Loria Stern
Loria Stern has been a Friend of the Valley since the Echo Park Craft days. Like us, you likely have admired her whimsical creations of cookies and bread artfully decorated with edible flowers. We're very excited to celebrate the launch of her first cookbook, EAT YOUR FLOWERS, by sharing a recipe from the book for Gardenscape Focaccia with you. Here's Loria on the recipe, "It's hard not to completely fall in love with this recipe, which turns bread into a fantastical garden of vegetables and herbs and makes your house smell like the loveliest thing ever. This is a softer, fluffier version of traditional Italian focaccia bread, decorated with vegetables, olives, and herbs to look like a colorful garden. It's best to choose vegetables that aren't too high in water content, or if you do, make sure those vegetables are placed on the outer edges of the pan. I recommend dipping your herbs and botanicals in cold water before decorating the bread, so they won't burn in the hot oven."
Ingredients
MAKES 1 FULL SHEET PAN, 12 TO 18 PIECES
1⅓ cups (400 g) lukewarm water 1 tablespoon honey or pure maple syrup
One 2¼-teaspoon packet active dry yeast
4 cups (650 g) all-purpose flour
½ cup (108 g) olive oil
½ teaspoon kosher salt
Colorful vegetables, such as a handful of cherry tomatoes, several red and yellow bell peppers, a red onion, a handful of olives, stem vegetables like asparagus and scallions, and herbs like parsley or rosemary (about 3 cups)
Pinch of flaky salt
Recipe
In the bowl of a stand mixer fitted with the dough hook attachment, lightly mix together the water and honey. Sprinkle the yeast on top and give a quick stir to mix it in. Let sit for 5 to 10 minutes, until the yeast is activated and foamy.
Set the mixer to low speed and gradually add the flour, 2 tablespoons (27 g) of the olive oil, and the kosher salt. Increase the speed to medium- low and continue mixing the dough for 5 minutes, until it pulls away from the sides of the bowl.
Remove the dough from the bowl and shape it into a ball. Grease the bowl with 2 tablespoons (27 g) of the olive oil, then return the dough ball to the bowl and cover it with a towel. Place in a warm location and let rise for 45 minutes, until nearly doubled in size.
While the dough is rising, prep your vegetables. Use a knife or cookie cutters to make your shapes; they should be in varied sizes but uniformly thin so they lie flat on the focaccia.
Preheat the oven to 400°F. Grease a rimmed sheet pan with 2 tablespoons (27 g) of the olive oil.
Punch the dough down, then place it on the prepared sheet pan and press it down and out with your palms and fingertips, so it covers the whole pan at about ½ inch thick. Sprinkle with the remaining 2 tablespoons (27 g) olive oil.
Now it's time to decorate your blank focaccia canvas, imagining your favorite garden. Remember that, while baking, the dough grows and the veggies shrink, so for the brightest and best results, cover the dough completely with various vegetable flowers. Sprinkle with the flaky salt.
Bake for 25 to 35 minutes, until the dough is slightly golden and cooked through.
Like most baked goods, this focaccia is best served straight from the oven. You can also let it cool completely, wrap in foil, and store in the refrigerator for up to 1 week.
Olive Oil
Wonder Valley Olive Oil elevates any meal through its bright, herbaceous, peppery flavor and delivers a delicious dose of polyphenols, the powerful antioxidant associated with longevity of life. Our 2022 harvest oil is a blend of Arbequina, Favalosa and Tuscan olives hand-picked from the groves in Lake County, CA and pressed within hours of harvest by a master miller.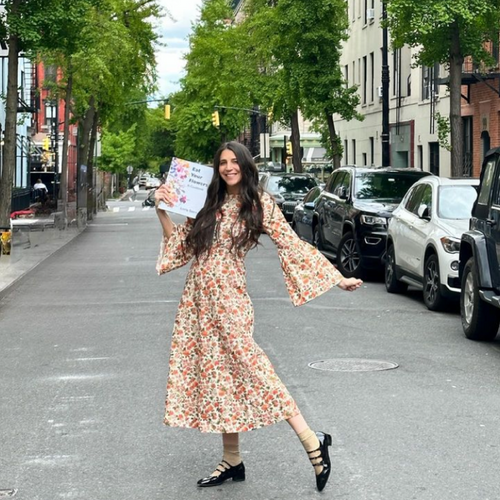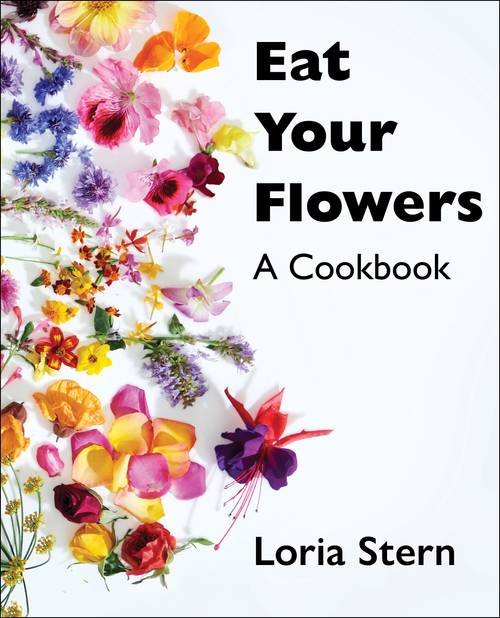 Discover more dishes as beautiful as they are delicious in Loria's new book, "Eat Your Flowers."