Recipes
Honey and Olive Oil Mais Con Yelo
Honey and Olive Oil Mais Con Yelo
By Abi Balingit
Since we came across Abi Balingit's inventive recipes on Instagram, we can't get enough of all the beautiful and delicious dishes that come out of her kitchen. She's released a cookbook this year called "MAYUMU: Filipino American Desserts Remixed." The book features her unique dessert creations alongside a number of classic Filipino desserts. We're very excited to get a taste of her world with a recipe for Honey and Olive Oil Mais Con Yelo that Abi whipped up for all of us. This one is perfect for savoring any last few hot summer days before we transition into fall.
Ingredients
1 (15.25 oz) can whole kernel sweet corn
1 1/2 cups shaved ice
1/4 cup honey
3/4 cup evaporated milk (you'll have leftover milk using a 12 oz can, enough to make another full batch of mais con yelo!)
3/4 cup vanilla ice cream
3 tablespoons olive oil
3 tablespoons cornflake cereal
Flaky sea salt, for serving
Edible flowers, for garnish (optional)
Recipe
Using a large sieve, drain the canned sweet corn and discard the liquid.
In the bottom of a 12-oz glass, add 1/4 cup of the drained sweet corn.
Top with 1/4 cup of shaved ice. And then drizzle about 2 teaspoons worth of honey over the ice. Pour 2 tablespoons of evaporated milk over the honey.
Repeat all the layers once. Then, add a 1/4 cup scoop of vanilla ice cream on top.
Drizzle the surface with about 1 tablespoon of olive oil, sprinkle with 1 tablespoon worth of cornflake cereal and a pinch of flaky sea salt. Garnish with an edible flower. Repeat the layering process for 2 more glasses worth of mais con yelo.
Enjoy immediately! For the best eating experience, mix everything together with your spoon.
Olive Oil
Wonder Valley Olive Oil elevates any meal through its bright, herbaceous, peppery flavor and delivers a delicious dose of polyphenols, the powerful antioxidant associated with longevity of life. Our 2022 harvest oil is a blend of Arbequina, Favalosa and Tuscan olives hand-picked from the groves in Lake County, CA and pressed within hours of harvest by a master miller.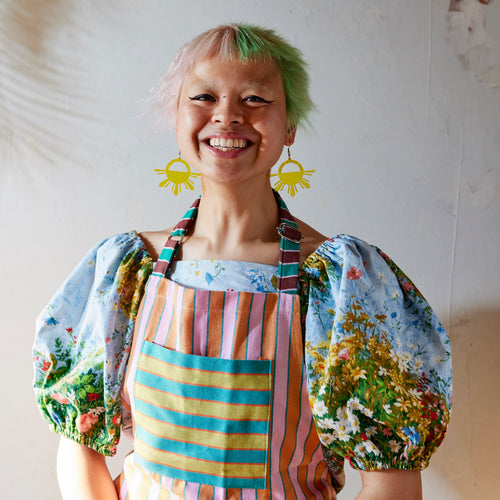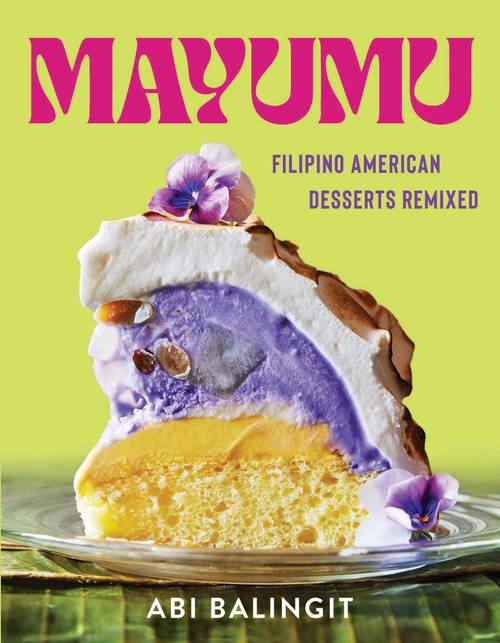 Treat yourself to Abi's new cookbook and indulge in a combination of Abi's inventive original recipes and classic Filipino dishes for dessert.