Recipes
Marinated Ricotta Salata with Cracked Spices
Marinated Ricotta Salata with Cracked Spices
By Alexis deBoschnek
A perfect snack for hosting on a summer afternoon, we're thrilled to share this recipe from Alexis deBoschnek. Here's what Alexis has to say about this recipe: "This is one of my go-to snacks when I have people coming over, but don't have a ton of time. The cheese gets gently infused with herbs and spices that make it downright addictive on toast or crackers. If you don't have ricotta salata, you could use feta, or even ricotta."
Ingredients
Serves 4 to 6
1 teaspoon coriander seeds
6 ounces ricotta salata, thinly sliced
4 thyme sprigs
1⁄4 teaspoon red pepper flakes
Peels of 1 lemon, thinly sliced
1⁄2 cup olive oil
Recipe
Place a small pan over medium-high heat. Once the pan is warm, add the coriander seeds and peppercorns and cook until fragrant and toasted, about 1 minute.
Place the toasted coriander seeds and black peppercorns in a mortar and use a pestle to grind the seeds until they've roughly cracked. Alternatively, use the back of a chefs' knife to crush the seeds on a cutting board.
Add the ricotta salata to a bowl and sprinkle withcracked coriander and black peppercorns, thyme, redpepper flakes, and lemon zest. Drizzle the olive oil over the top and cover with plastic wrap. Let marinate in the refrigerator for at least 1 hour, up to 24 hours, before serving. Marinated ricotta salata lasts for up to a week in the refrigerator.
Serve with bread, crackers, or eat as is.
Olive Oil
Wonder Valley Olive Oil elevates any meal through its bright, herbaceous, peppery flavor and delivers a delicious dose of polyphenols, the powerful antioxidant associated with longevity of life. Our 2022 harvest oil is a blend of Arbequina, Favalosa and Tuscan olives hand-picked from the groves in Lake County, CA and pressed within hours of harvest by a master miller. *Harvest Update: We are currently bottling the 2023 harvest and expect it to arrive by the beginning of the year. For now, we have just a few bottles left of our 2022 harvest.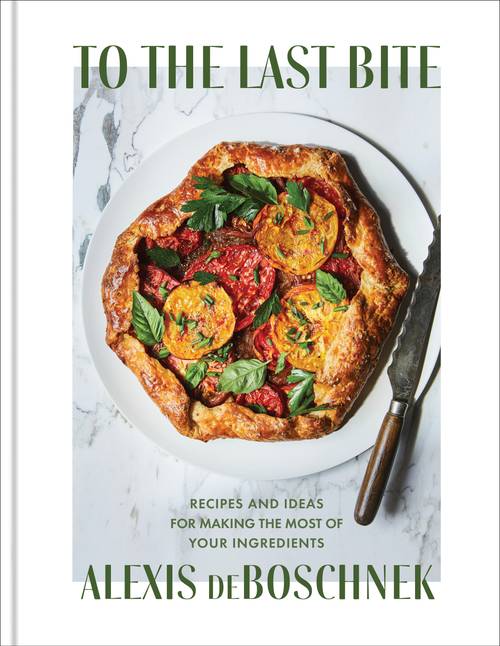 Discover how to cook efficiently and deliciously with Alexis deBoschnek's book, "To The Last Bite."