Recipes
Old Fashioned Olive Oil Loaf
Old Fashioned Olive Oil Loaf
By Lukas Volger
Looking for a delicious dish to bake as you cozy up on wintry nights? We're excited to share this one for an "Old Fashioned" Olive Oil Loaf from Lukas Volger. Here's Lukas on the recipe: "For a nightcap, I've always loved the bourbon-based old-fashioned cocktail, a smooth, slow sipper defined by its aromatic floral-bitter edge. This olive oil loaf borrows the cocktail's flavor profile by playing up the orange rind with bourbon and a good dose of Angostura bitters. It also sings with the bright savoriness of olive oil—it's infused with its clean richness and golden color. As an end to snacks for dinner, set out the sliced loaf, cutting each piece in half lengthwise as well for easier out-of-hand eating, or let diners shave off slices on their own. It improves in flavor over time and might even be best after two days.
Ingredients
Makes one 9-by-5-inch loaf, to serve 8
2 eggs
2/3 cup olive oil
1/3 cup milk
Zest of 1 orange, plus 1/4 cup of its juice
1 tablespoon bourbon
1/2 teaspoon Angostura bitters
1 1/2 cups (195 grams) all-purpose flour, spooned then leveled
1 cup (210 grams) sugar
3/4 teaspoon baking powder
1/2 teaspoon kosher salt
1/2 teaspoon baking soda
FINISHING SYRUP
2 tablespoons sugar
1 1/2 tablespoons orange juice
1 1/2 teaspoons bourbon
1/4 teaspoon Angostura bitters
Recipe
Preheat the oven to 350°F. Grease a 9-by-5-inch loaf pan and line with a long piece of parch- ment paper, with plenty of overhang on either side. Then grease the parchment as well. Be thorough—this cake can stick into the corners of the pan.
In a large mixing bowl, whisk the eggs until blended, then add the olive oil, milk, orange juice, zest, bourbon, and bitters. Add the flour, sugar, baking powder, salt, and baking soda to the bowl, and whisk a few times to blend, then switch to a rubber spatula and fold until the batter is just combined—avoid overmixing it. Scrape into the prepared pan and transfer to the oven to bake until a tester comes out clean and the exterior is deeply browned, 45 to 60 minutes, rotating the pan halfway through.
While the loaf is baking, make the syrup by combining the sugar, orange juice, bourbon, and bitters in a small saucepan over medium heat, stirring or swirling the pan just until the sugar dissolves. Set aside.
Cool the baked loaf for about 10 minutes—it may sink slightly in the center, and that's fine.
Run a thin knife around the unlined edges to lift the loaf out of the pan using the parchment overhang and set on a cooling rack. Peel the parchment off, then brush the cake all over with the syrup.
Cool completely before slicing.
This loaf keeps very well for 3 to 4 days, wrapped in foil.
Olive Oil
Wonder Valley Olive Oil elevates any meal through its bright, herbaceous, peppery flavor and delivers a delicious dose of polyphenols, the powerful antioxidant associated with longevity of life. Our 2022 harvest oil is a blend of Arbequina, Favalosa and Tuscan olives hand-picked from the groves in Lake County, CA and pressed within hours of harvest by a master miller. *Harvest Update: We are currently bottling the 2023 harvest and expect it to arrive by the beginning of the year. For now, we have just a few bottles left of our 2022 harvest.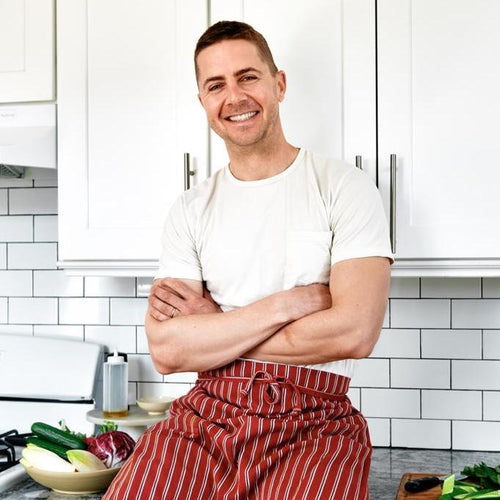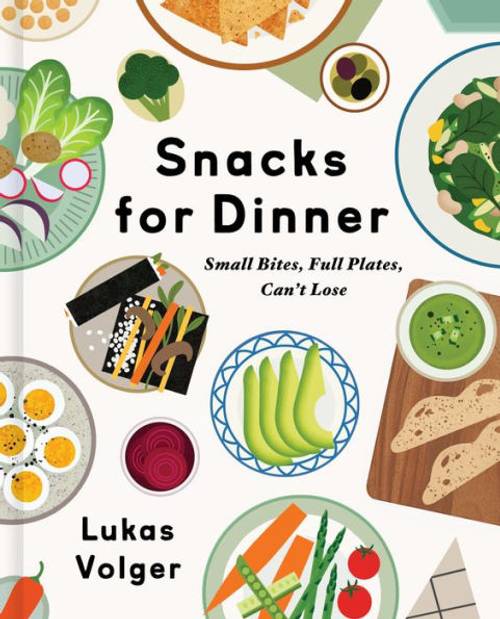 Snacks for Dinner is about making full plates from lots of fun little snacky foods -- mixing up the homemade with the store-bought, changing up the expectations of what constitutes "dinner," and overall just helping to inspire with new ways to nourish.