Recipes
Roasted Mushrooms with Sour Cream, Herbs, and Lemon
Roasted Mushrooms with Sour Cream, Herbs, and Lemon
By Colu Henry
A delicious dish that comes together in just 30 minutes, we're so excited to share this savory plate from Colu Henry. Here's Colu on how it all came together: "My friend Devon Gilroy, the chef at Hotel Tivoli, runs an incredible mushroom farm here in Hudson out of an antique warehouse downtown. His mushrooms are the most beautiful I have ever seen and for a good part of the spring, I happily ate mostly mushrooms, which is how this recipe came about. I roast them until they turn beautifully crisp and golden and plate them on top of a generous amount of sour cream; the opposition of textures and temperature just work. I like to drizzle the dish with chili or herb oil, and serve alongside anything."
Ingredients
Serves: 4
2 pounds (910 g) mushrooms, such as shiitake, cremini, oyster, or maitake, torn roughly into pieces
¼ cup (60 ml) olive oil
Kosher salt and freshly ground black pepper
½ cup (120 ml) sour cream
¼ cup (13 g) mixed herbs, such as mint, chives, parsley, and tarragon, torn or roughly chopped
1 teaspoon lemon zest
Flaky salt, for serving
Crispy Garlic Chili Oil with Shallots and Fennel Seeds or Herb Oil (below), for drizzling (optional)
HERB OIL INGREDIENTS
½ cup (20 g) loosely packed fresh basil leaves (torn if large)
½ cup (20 g) roughly chopped, loosely packed fresh cilantro (both leaves and tender stems)
½ cup (25 g) roughly chopped fresh chives
½ cup (120 ml) olive oil
Generous squeeze of lemon juice
Kosher salt
Recipe
Preheat the oven to 425°F (220°C).
On a large rimmed sheet pan, toss the mushrooms with the olive oil and season well with salt and pepper.
Roast, tossing halfway through, until the mushrooms have lost their liquid and they become brown and golden in spots, 15 to 20 minutes.
Meanwhile, spread the sour cream onto the bottom of a wide shallow-mouthed bowl or platter and season with salt.
When the mushrooms are finished roasting, gently spoon them on top.
Top with the herbs and lemon zest and season with flaky salt.
Drizzle with chili or herb oil, if using.
Serve right away.
TO MAKE THE HERB OIL:
In a food processor, combine the basil, cilantro, and chives and pulse together until finely chopped.
Add the olive oil and pulse again until the mixture is silky and emulsified.
Transfer to a small bowl, stir in the lemon juice and kosher salt to taste.
Olive Oil
Wonder Valley Olive Oil elevates any meal through its bright, herbaceous, peppery flavor and delivers a delicious dose of polyphenols, the powerful antioxidant associated with longevity of life. Our 2022 harvest oil is a blend of Arbequina, Favalosa and Tuscan olives hand-picked from the groves in Lake County, CA and pressed within hours of harvest by a master miller.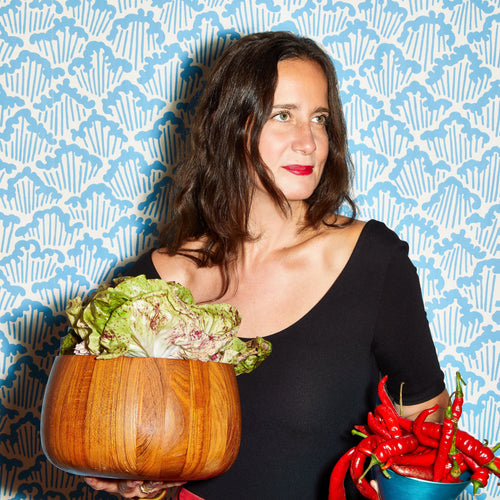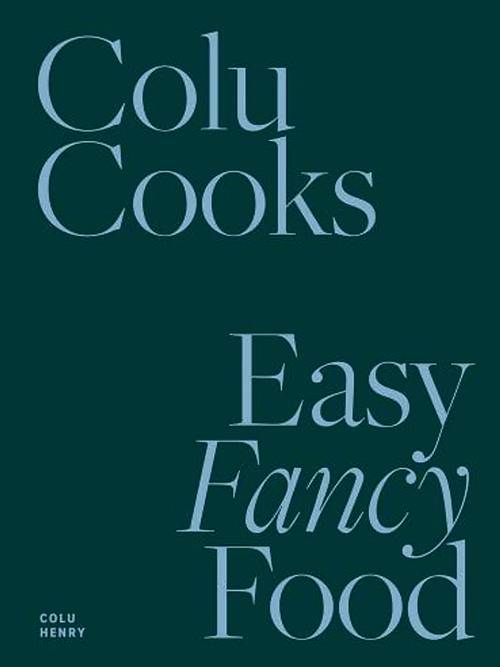 Discover more delicious recipes with Colu Henry's book "Colu Cooks: Easy, Fancy, Food."