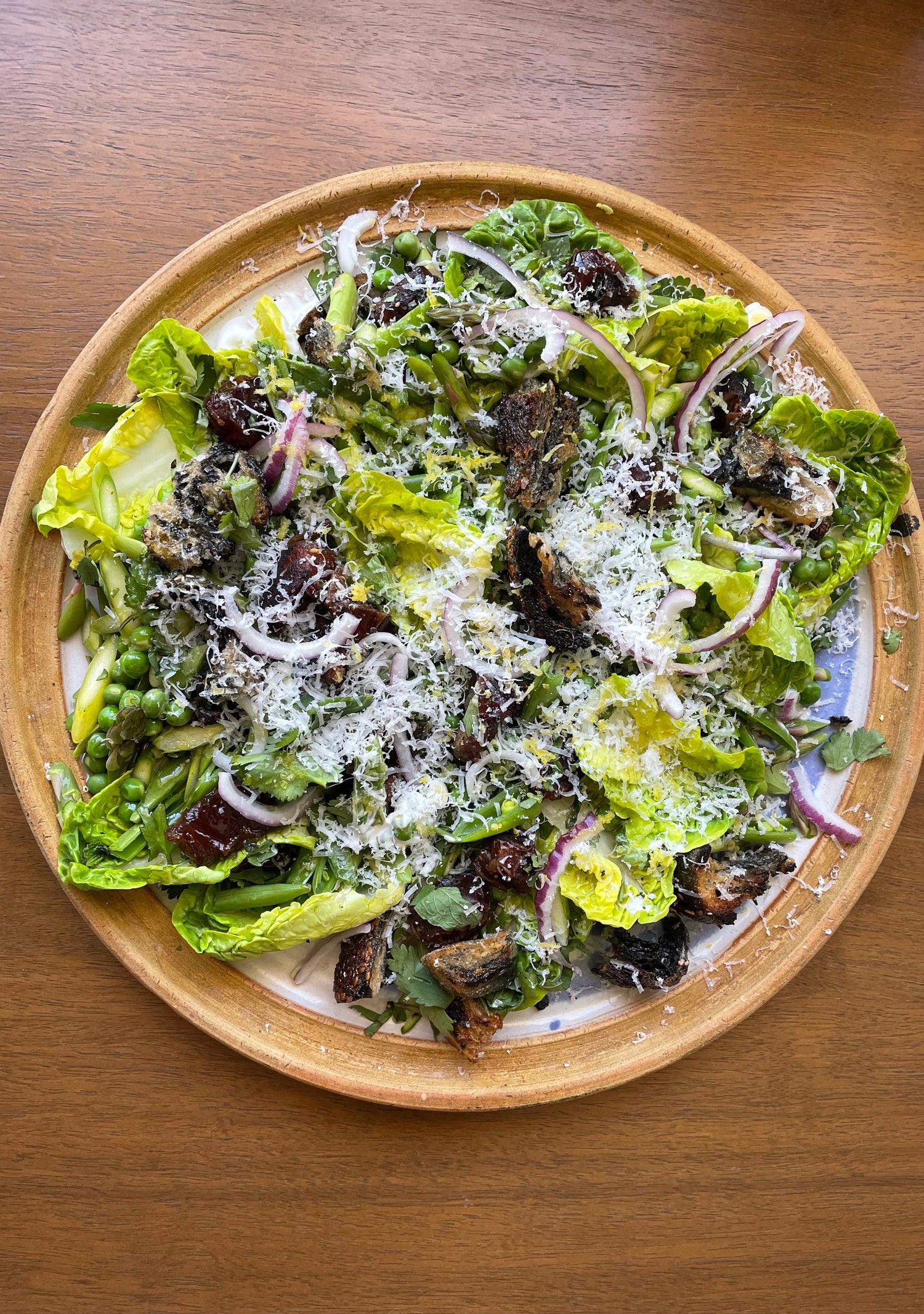 Sweet Pea Spring Salad
By Louise Ulrich
Nothing pairs better with sunny moments in spring like a fresh, hearty salad. These days we're indulging in this one made with seasonal produce from Louise Ulrich of Oat Bakery. If you find yourself under the Santa Barbara sun, be sure to stop by Oat Bakery where you can find an incredible assortment of organic breads loaded with high quality ingredients sourced from the local farmer's market.
Ingredients
4 servings
2 heads of little gems
2 slices of sourdough cut or torn into pieces
5oz of fresh english peas, blanched
5oz of sugar snap peas thinly sliced
8oz fresh asparagus thinly sliced
8 large medjool dates cut into pieces and charred on cast iron
1 shallot thinly sliced
1/4 cup finely grated pecorino
1/4 cup cilantro
1/4 cup mint
3/4 cup crème fraiche
1/4 cup Wonder Valley Olio Nuevo
1 tbsp Lindera Farms ramp vinegar (or any of your choice)
Lemon zest + maldon salt + pepper to dress
Option: To make this more of a main dish or a filling lunch, add a tin of your favorite smoked fish. My favorite right now is Fishwife smoked salmon or FANGST smoked trout.
To Make the Dressing
In a small bowl whisk together olive oil, vinegar and a sprinkle of salt and pepper.
To Make the Salad
1. Start by heating up your cast iron skillet and adding a healthy amount of Wonder Valley Olive Oil. Cut 2 slices of your favorite day old sourdough and tear into uneven pieces. Add flaky salt and roast on medium low for 2-5 minutes or until edges are golden. Set aside to cool.
2. Cut your medjool dates in half and use the same pan to char your dates till they smell caramelized and slightly burnt. 2-5 minutes on medium low. Set aside to cool.
3. Using a sharp knife, trim and slice sugar snap peas lengthwise into julienne pieces. Do the same with the asparagus, shallot and your fresh herbs.
4. Cut the stems of lettuce heads, separate the leaves and rinse using a strainer.
5. To blanch your peas, bring a pot of water to boil and add peas to boiling water for 60-90 seconds. Remove from heat and strain. Add peas to an ice bath for 5 minutes to prevent them from getting mushy.
6. Grab your favorite salad plate and start assembling your salad. Using a tablespoon or spatula spread an even layer of crème fraiche on the bottom of your plate. Add your little gems followed by sugar snaps, asparagus, sourdough croutons and peas. Top with charred dates, mint, cilantro, shallot and pecorino. Using a spoon, drizzle dressing evenly over your salad. Season with maldon salt and freshly ground pepper.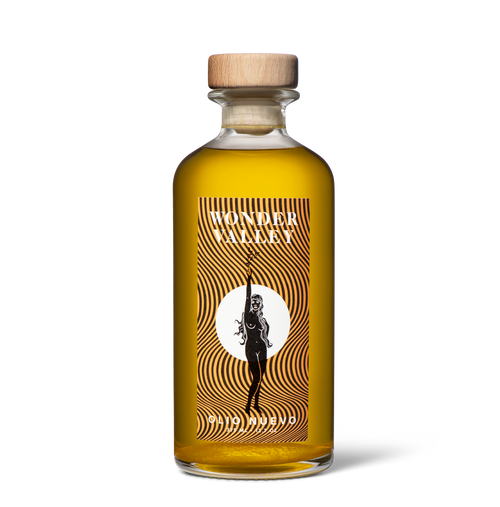 Olio Nuevo
Our Olio Nuevo is a celebration of the new harvest - a bright, intensely fresh extra virgin olive oil from the early autumn fruit, plucked from the trees at the first hint of ripening. This is olive oil in its purest form, a brief and triumphant proclamation of the season's start, to be used promptly and abundantly. *Harvest update: we have a small inventory of the 2022 harvest left in stock, which we've discounted to a temporary price of $25. The new harvest will arrive after Christmas, subscriptions will be for the full pricing of $40 for recurring charges when the new harvest arrives. Thank you!